Trade Finance Services – Non-Funded Facilities
Documentary Credits
Documentary Credits are an effective means of securing payment in international trade. They are one of the most recognised instruments for settlement of the payment obligations of the buyer to the seller. Documentary Credits can help our clients mitigate possible risks involved in international trade by protecting them against defaults on payments from overseas buyers.
Documentary Credits assist in
Strengthening our clients' relationship with their business partners
Introducing transparency in every business transaction executed by our clients
Building a confident and reliable business profile for our clients
The issuance of Documentary Credits provides assurance and security to both the exporter (Seller) and the importer (Buyer). We at cdbbank guarantee payment to the exporter for the value of goods sold upon presentation of the required documents, provided that documents presented fully comply with the Documentary Credits terms and conditions. At the same time, the importer is assured that payment will only be effected upon shipment and presentation by the exporter of fully complying documents.
What we offer
Import Documentary Credits: These Credits are issued by our Bank on behalf of our clients. Importers benefit from this method of payment as it allows them to strengthen their trading relationships, thus enabling  them to negotiate better credit terms.
Export Documentary Credits: These Credits are received in favour of our clients. Exporters benefit from the issuing bank's undertaking for payment, thus minimising the credit risk and enabling them to plan their future business activities.
| | |
| --- | --- |
| DOWNLOADING SECTION |   |
| Trade Finance Services | Greek |
CDB bank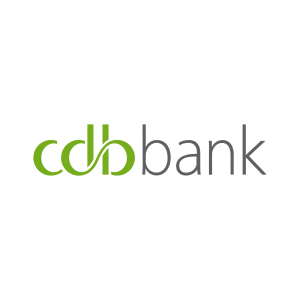 DISCOVER OUR
SERVICES FEATURES
GET IN TOUCH
CONTACT INFORMATION
cdbbank currently operates two business centers, one in Nicosia and one in Limassol, facilitating quick and personalised service. Our Client Relationship Officers ensure that you receive high-quality service at all times and that all your banking needs are catered with professionalism and a personal approach.
CONTACT US TODAY