Financing Solutions
Business Premises Loan
Overview
Here at cdbbank we understand that growing companies have increasing office space and storage needs. With our business premises lending product, we can help you materialise your plans for the construction, acquisition, renovation or extension of business premises, warehouses and other industrial space. Enjoy additional benefits by investing in environmentally friendly buildings.
Eligibility
Small, Medium and Large Cypriot companies, Professionals and Individual Business people are eligible to apply for the cdbbank business loan. Applicants must be in a position to cover at least 30% of the investment with own funds or by way of additional collateral/mortgage.
Features
Minimum loan amount: €300,000
Maximum loan amount: €1.5 million
Client's own contribution of 30% is required
The product might be combined with other lending products, according to the company's profile
Right to make early repayment of the loan
Grace period on capital repayment of up to 18 months in certain cases (during construction period, if applicable)
Additional working capital financing
Requested collateral
First mortgage on the property to be financed
Collateral on other tangible assets and/or cash
Personal guarantees
Life insurance
Fire insurance policy for the premises to be financed
Contractors All Risk (CAR) policy (in case of construction)
CDB bank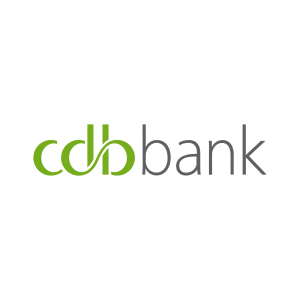 WHAT WE OFFER
THE BENEFITS
Quick response - Fast track process
Fill in and submit the electronic loan application form, quickly and easily. Our team will assess your request and give you immediate feedback. 
Competitive Loan Terms
Competitive interest rates, grace period on capital repayment flexible loan instalments and no penalty for early repayment.
Benefits for Green Properties
Additional benefits for environmentally friendly premises.
WE CAN HELP YOU
FREQUENTLY ASKED QUESTIONS
Cypriot companies, Professionals and Individual Businesspeople who wish to buy, construct, expand or renovate their business premises, warehouses, laboratories and other industrial or office space.
The procedure is very fast and simple. You just have to submit your interest by filling in a simple electronic application form which is available on our website. One of our experienced Relationship Managers will then get in touch with you for the way forward. 
Enjoy personal service and tailor-made solutions according to your needs
Establish your company's presence in the market
Utilize the funds that you would pay for rent in an investment that will add value to your company
Materialise your plans in relation to your business premises without draining your company's liquidity
Benefit from competitive loan terms and flexible loan instalments
Forecast your costs with more certainty
Invest in environmentally friendly premises and enjoy lower interest rates
Combine the business premises loan with other lending products offered by cdbbank

 
The interest rate is based on a variety of factors such as the repayment ability of the applicant, the collateral offered and the type of the property to be financed.
The maximum repayment period offered is 12 – 15 years. 
Yes, assessment fees are applied. 
Yes, depending on the project. A grace period of up to 18 months can be offered on capital repayment.
Yes, option for flexible loan instalments is available. 
Yes, a mortgage on the business premises to be financed will be requested by the Bank. The Bank may require other collateral if needed, according to your needs and financial position. 
The minimum loan amount you can get is around €300.000 and the maximum is around €1,5 million. A contribution will be required by you either in the form of own funds or in the form of extra mortgage or collateral. The Bank will finance the remaining amount.
Yes, an early repayment option is available and early repayment fees may not be applied. 
The loan is disbursed in installments, based on the progress of work performed on the financed property.
GET IN TOUCH
CONTACT INFORMATION
cdbbank currently operates two business centers, one in Nicosia and one in Limassol, facilitating quick and personalised service. Our Client Relationship Officers ensure that you receive high-quality service at all times and that all your banking needs are catered with professionalism and a personal approach.
CONTACT US TODAY