Accounts – Available in Euro and Foreign Currencies
Current Accounts
Current accounts are offered in all major currencies and are designed to suit your banking needs and help you manage your daily finances.
As a cdbbank account holder, you will be assigned to a Personal Client Relationship Officer to support and assist you in maximising the benefits of your account.
Services offered through a current account:
Payment transactions
Bill payments
Deposit transactions
Withdrawal transactions
Multi currency transactions
Online and phone banking transactions
Transfer of funds to accounts within the Bank
Transfer of funds to other local or international Banks
Cheque book orders
Debit cards
Stop payment instructions
Statement of account
Account maintenance updates
How to apply
If you are a new client, the following documents should be submitted to the Bank, along with your request for account opening:
For adult accounts:
Identity Card
Proof of permanent address (i.e. recent utility bill issued within the last 3 months )
Proof of income (i.e. salary advice, social insurance statement etc)
For minor accounts (under the age of 18):
Minor's Birth Certificate
Minor's Identity Card
Minor's legal guardian Identity Card
Proof of permanent address of the minor's legal guardian (i.e. recent utility bill issued within the last 3 months )
Our experienced Client Relationship Officers are always available to assist and guide you through every step towards the opening of a new account.
CDB bank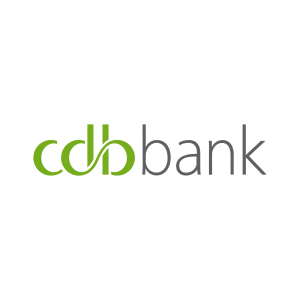 DISCOVER OUR
SERVICES FEATURES
GET IN TOUCH
CONTACT INFORMATION
cdbbank currently operates two business centers, one in Nicosia and one in Limassol, facilitating quick and personalised service. Our Client Relationship Officers ensure that you receive high-quality service at all times and that all your banking needs are catered with professionalism and a personal approach.
CONTACT US TODAY