Deposits – In Euro and Foreign Currencies
Special Deposit Products
Our special deposit accounts allow you to enjoy competitive interest rates and distinguishing features whilst offering flexibility and convenience.
Your own individual financial needs will influence your decision as to what works best for you. Keep in mind that term deposits are not a one-size-fits-all bank product.
A Personal Client Relationship Officer will be allocated to support and assist you to maximise the benefits of a range of deposit products.
Attractive interest rates
Daily interest calculation
Secured return on deposit
Easy access to the deposit amount
cdbbank offers the following Special Deposit Account which combines attractive interest rates with great flexibility
Quarter Escalator
12-month duration (4 quarters)
Amounts between €5,000 and €500,000
Attractive escalating interest rates 
Features of the Quarter Escalator
 Right to withdraw your full deposit at the end of each quarter
Option to collect interest at the end of each quarter or to capitalize interest to maximize your returns
Additional deposits or partial withdrawals are not permitted
No charges for the opening or maintaining of a quarter escalator deposit account
Up to €100,000 are secured per person as per the Deposit Guarantee and Resolution of Credit and Other Institutions Scheme*

* The Deposit Guarantee and Resolution of Credit and Other Institutions Scheme (DGS) is based on the relevant legal framework of the Business of Credit Institutions Law, the Deposit Guarantee and Resolution of Credit and Other Institutions Scheme Law of 2016 and the Regulations therein and the Resolution of Credit and Investment Firms Law of 2016. Click here for more details.
For permanent residents of Cyprus, a special contribution for defence is deducted from the total interest earned on your deposits. In case you are not a permanent resident of Cyprus, please fill in the relevant form of the Ministry of Finance and submit it to the Bank in order to avoid the said deduction.
CDB bank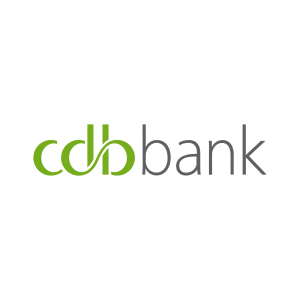 DISCOVER OUR
SERVICES FEATURES
GET IN TOUCH
CONTACT INFORMATION
cdbbank currently operates two business centers, one in Nicosia and one in Limassol, facilitating quick and personalised service. Our Client Relationship Officers ensure that you receive high-quality service at all times and that all your banking needs are catered with professionalism and a personal approach.
CONTACT US TODAY