Other Services
Cheque Book Facility
Current and overdraft accounts can be linked to cheque book services in order to facilitate secured and easy execution of payments or transfers of funds. Fill in the relevant form to order your own cheque book and submit it to the Bank, at one of our branches or send it via mail, email or fax. Alternatively, submit an online request through our eBanking system and enjoy more favourable pricing.
Features
Safe and secured payments and money transfers
Cheques can be traced online, through our eBanking system
Execution of payments for services for which cards are not accepted
Option for custom-printed cheque books
Benefits of Cheque Book Facilities
A convenient method of payment
No limits in the cheque amount
Cheque payments are usually less expensive than electronic payments
Tips and best practices of using cheque book facilities
Complete all mandatory cheque fields correctly and clearly. Don't overwrite any text. In case of any correction your full signature is required in order for the cheque to be valid
Always write the name of the person or organization you are paying
Make sure that the date is completed correctly
Make sure that there are no differences between the written and the numeric amount and that there are no spaces left between the words or the numbers
Draw a line through any blank spaces on the cheque, so that no alternations can be made
Make sure that your signature is consistent with the specimen the Bank has in its possession
Cross the cheque if you wish the payment to be effected through a payee's Bank account
Fill in and keep the cheque stub that contains the details and cheque reference number for reconciliation purposes
Use ballpoint pen, instead of a rollerball one
Make sure that your account balance is always adequate enough to cover the value of issued cheques
Notify the Bank immediately in the case of a lost or stolen cheque
Keep in mind that the validity period of issued cheques is 6 months 
CDB bank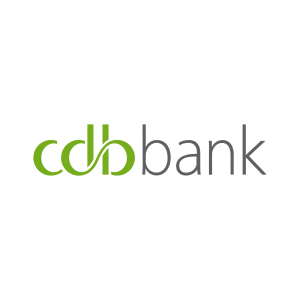 DISCOVER OUR
SERVICES FEATURES
GET IN TOUCH
CONTACT INFORMATION
cdbbank currently operates two business centers, one in Nicosia and one in Limassol, facilitating quick and personalised service. Our Client Relationship Officers ensure that you receive high-quality service at all times and that all your banking needs are catered with professionalism and a personal approach.
CONTACT US TODAY