Financing Solutions
Green Energy Solutions
Overview
cdbbank expresses its awareness of environmental issues through a comprehensive green energy financing solution for the purchase and installation of green energy systems, resulting in economic and environmental benefits.
The favourable terms and conditions of the green energy loan product reflects the Bank's Corporate Social Responsibility to support renewable sustainable energy development.
Eligibility:
Private Individuals
Corporate Businesses
What we offer
Flexible loan instalments linked to the income of the green energy project
Tenor of up to 12 years
Grace period of up to 6 months on repayment of capital or until the project becomes operational
Requirements
How to apply
Applicants are required to complete and submit the following:
For the evaluation of a green energy credit facility request, all above documents must be submitted to the Bank.
Existing clients
Existing clients may contact their personal Client Relationship Officer (CRO) and communicate their request through email, mail or fax
New clients
New clients have the option of contacting one of our experienced CROs to guide them through the process or by directly submitting their initial request through email, mail or fax
Requested assignments in favour of the Bank
Guaranteed subsidies receivable from the Government
Receivables from the sale of electrical energy to EAC
Green energy system's insurance contract
| | |
| --- | --- |
| DOWNLOADING SECTION |   |
| Credit Facility Application Form | Download |
| Personal Financial Statement (PFS) | English   Greek |
| Checklist for legal entities | Open |
| Checklist for physical entities | Open |
| Checklist for project finance  | Open |
CDB bank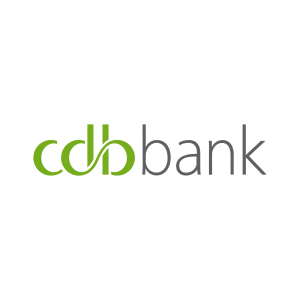 DISCOVER OUR
SERVICES FEATURES
GET IN TOUCH
CONTACT INFORMATION
cdbbank currently operates two business centers, one in Nicosia and one in Limassol, facilitating quick and personalised service. Our Client Relationship Officers ensure that you receive high-quality service at all times and that all your banking needs are catered with professionalism and a personal approach.
CONTACT US TODAY