Accounts – Available in Euro and Foreign Currencies
Current Accounts
The cdbbank current account is your everyday international bank account. We support all major currencies as well as quick, easy and secure execution of transactions.
As a cdbbank account holder, you will be assigned to a Personal Client Relationship Officer to support and assist you in maximising the benefits of your account. Our dedicated team is committed to convenience and customer service, either in Branch, online or by phone. Our state-of-the-art eBanking system allows you to have a 24/7 worldwide access to your funds and at the same time enjoy favourable transaction prices.
Services offered through a Current Account:
24/7 online access to your account for easy account management and execution of transactions
Favourable pricing on international transfers
Inward and outward local and international payments
Internal transfers to/from your current account and other cdbbank accounts
Payroll account to enable easy disbursement of salaries
Bill payments
Deposits & withdrawals
Statement of account
Option to apply for an overdraft limit
Cheque book facility
Business or personal debit cards
CDB bank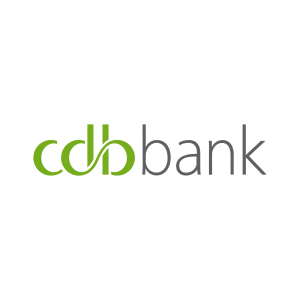 DISCOVER OUR
SERVICES FEATURES
GET IN TOUCH
CONTACT INFORMATION
cdbbank currently operates two business centers, one in Nicosia and one in Limassol, facilitating quick and personalised service. Our Client Relationship Officers ensure that you receive high-quality service at all times and that all your banking needs are catered with professionalism and a personal approach.
CONTACT US TODAY